Leading through mayhem goes with the territory of pastoral ministry. I have been in ministry for a very long time. As a result I have led through many and varied crises. My first church had experienced moral failure from its previous pastor. My third church had recovered from a one-hundred-year flood a few years before I arrived. Three years into my ministry we had another. Members told me it wasn't as bad as the one eight years before. We only had six feet of water in the second floor. Still, it was enough to destroy virtually everything on the first floor, including a major portion of my library.
Of course, there have been other crises in every church I have served. But none as significant, it seems, as the year 2020. Amidst the normal tension of a presidential election, we have experienced a global pandemic, cancelled church gatherings, forced quarantine, race riots… And it's only June!
In the first article of this two-part series, I addressed the sources of stress that affect our leadership through mayhem. In this article I want to share some basic ways to practice self-care. On a personal note, my family and those who are closest to me can not comment on this post. They would say something like, "Physician, heal thyself!"
1. Seek Sanctification
A popular proverb reminds us to never waste a crisis. As a follower of Jesus I am called to work out my salvation with fear and trembling (Philippians 2:12). I am called to grow in grace. Seeking sanctification means that I allow the Holy Spirit to use the crisis to bring about spiritual growth. For example, the current racial unrest has caused me to spend serious time reflecting upon my own attitudes. In this way, God is working this current crisis for my good and for his glory!
2. Prepare for Spiritual Warfare
God wants to use the crises of my life for his glory and my good. The Enemy wants to use them to rob God of his glory and to destroy me. As Paul wrote to the Ephesian church:
Finally, be strong in the Lord and in the strength of his might. Put on the whole armor of God, that you may be able to stand against the schemes of the devil. For we do not wrestle against flesh and blood, but against the rulers, against the authorities, against the cosmic powers over this present darkness, against the spiritual forces  of evil in the heavenly places. Therefore take up the whole armor of God, that you may be able to withstand the evil day, and having done all, to stand firm (Ephesians 6:10-13).
3. Stay Connected
My personality type predisposes me to seek isolation when I am under stress. And while periods of isolation for the purpose of introspection, meditation, etc. is a good thing, isolation for the purpose of social withdrawal is not. When I am disconnected from others, I am vulnerable to the Enemy's attacks. Problems seem overwhelming. And I tend to lose hope.
4. Stay Active
I am a part of an online community of church leaders. Recently, a member of our group asked what we were doing to de-stress during these tumultuous times. Most of the responses included some form of activity. Taking walks. Mowing the grass. Going fishing. I am missing the opportunity to run during these days because of some lingering knee pain. But we have enjoyed multiple trips to a local park to walk and spend time with family.
5. Set Boundaries
Ministry is not a job. It is a calling. There are no set hours. And yet, those of us in ministry need to set boundaries for the sake of our families. And for our own mental health. During the past three months of working from home, I have struggled with maintaining appropriate boundaries. I tend to think creatively at odd times of the day and night. Times outside of the "normal" work day. But I also struggle with maintaining appropriate social boundaries. Text messages. Emails. Phone calls. These come at all times of the day. And night! Except for emergencies, I try not to respond to church-related messages on the weekend or in the evenings during the week.
6. Get Enough Rest
This has been particularly hard for me while leading through this current crisis. In addition to struggling to maintain work boundaries, so much of the breaking news has occurred in the late hours of the night. And when I have gone to bed, sleep has often been restless. Maybe if I had been practicing consistently all of the other stuff on this list… (insert smile).
7. Limit Social Media
I love social media. It is an effective tool for communication. I get to keep up with friends from every church I have served. I use it to disseminate articles like this. It can be a really good thing. But I also hate social media. People will say things from the anonymity of their keyboards that they would never say in public. My Facebook feed was crowded with conspiracy theories and inappropriate social commentary. So I effectively utilized the "unfollow" button. My Twitter feed got so convoluted with Baptist bickering and other junk, that I totally deleted my account. I have since rejoined with another account, but this time I know who to and not to follow!
8. Learn to Laugh
There is so much to laugh about. What am I thinking… There is so much to laugh at! Sometimes we just need to respond to craziness with a chuckle and a well-spoken, "Bless your heart!" I have three friends on Facebook who have kept me laughing with their posts throughout the past three months. I don't know where they come up with the memes (like the one used for this series) and the quotes. Proverbs reminds us, "A glad heart makes a cheerful face" (Prov. 16:13). And, "A joyful heart is good medicine" (Prov. 17:22). I don't know about you, but I need some good medicine.
9. Get Away
Leading through mayhem is easier when you take some time to get away. Back in 1998 in the days after the flood, I hit a wall. In addition to the everyday stuff of pastoral ministry, I was leading the rebuilding effort at the church. Ministering to families who had also lost much. And in the midst of it all, I conducted a record-number of funerals in a very short time.I was emotionally, physically and spiritually spent. My getaway place is located about three hours away in a secluded part of our state. We affectionately call it The Farm. It is home to Melanie's parents with a few aunts and uncles close by. For a full description of this amazing place, check out this article, Wanna Get Away? And in case you are wondering, we will be making a trip to The Farm real soon!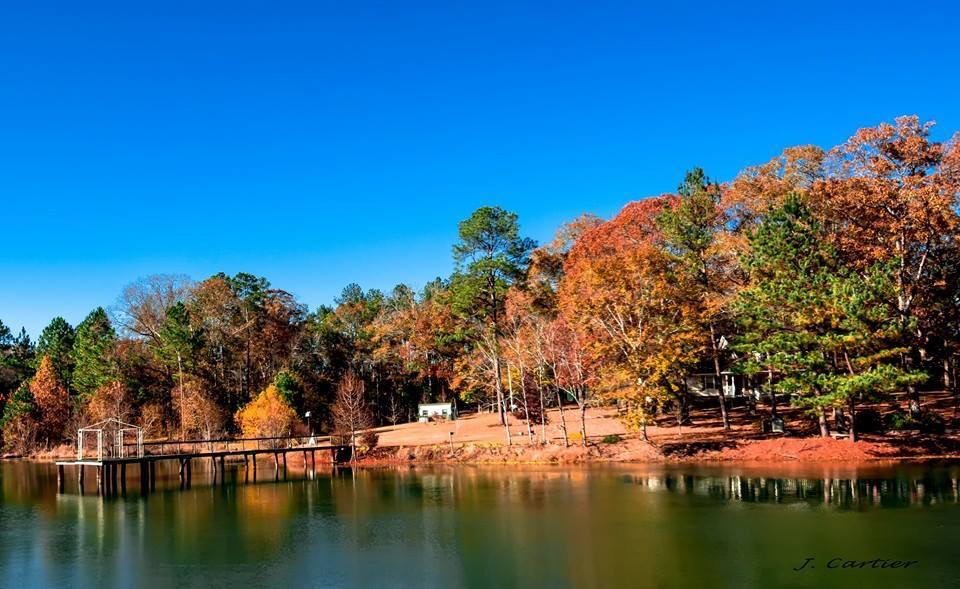 10. Seek Counsel
I am a big fan of professional counseling. I have seen a counselor in the past, and I am probably due for a "tune up." But I also seek counsel from my mentors. These are men who are further down the road of ministry than I am. In recent days I have also sought counsel from peers. And specifically African-American peers who have helped me navigate the current racial crisis. All of these counselors have provided much needed perspective.
The bottom line is that leading through mayhem is virtually impossible without taking care of yourself. What else have you found helpful?
_________________________
Rob Paul is a church revitalization strategist with over three decades of experience serving established Southern Baptist churches in pastoral ministry. He has helped churches in Alabama, Mississippi and Georgia to experience revival and revitalization by God's grace and for His glory. He is currently serving as the senior pastor of Huffman Baptist Church in Birmingham, AL. To find out more about Rob Paul Ministries and the work of church revitalization, visit https://robpaul.net